| | | | | | | | |
| --- | --- | --- | --- | --- | --- | --- | --- |
| | First Session Two Week Session | First Session | Second Session Two Week Session | Second Session | Six Week Session | Full Summer | Changeover |
| Start Date | Thursday June 29 | Thursday June 29 | Thursday July 27 | Thursday July 27 | Thursday June 29 | Thursday June 29 | Tuesday July 25 |
| End Date | Wednesday July 12 | Tuesday July 25 | Wednesday August 9 | Monday August 21 | Wednesday August 9 | Monday August 21 | Thursday July 27 |
Please pack in soft duffel bags, not hard-sided suitcases, because we don't have space in cabins to store suitcases.
All Arowhon campers (except two-week Inters second session) go on a canoe trip, so they need the compact sleeping bag, good rain gear, and waterproof dry bag.
The packing list is the same no matter how many weeks a camper is staying because we do laundry once a week and make everyone change their sheets. And yes, they DO actually need a sleeping bag, riding helmet, and tennis racket.
Click HERE for printable packing list
Clothing
3 pairs pajamas
12 pairs underwear
4 pairs jeans or sweat pants
2 plain white t-shirts (for tie dying)
*1 raincoat w/hood or rain hat NOT K-WAY or windbreaker)
*1 pair rain pants
*1 pair rain boots
1 bathrobe
6 pairs shorts
1 warm jacket (fleece is good)
12 pairs socks (2 pairs should be wool)
4 bathing suits
5 sweatshirts or warm sweaters 8 shirts or t-shirts
1 pair sandals or water shoes (Campers aren't allowed to wear flip flops at active activities)
3 pairs sneakers
2 sun hats
Toiletries
4 large towels
1 toiletry case
2 toothbrushes (1 for canoe trip)
1 toothpaste
1 hairbrush or comb
1 shampoo (preferably bio-degradable)
1 sunscreen SPF 30
2 bars of soap
1 deodorant
1 lip balm with SPF
1 bug repellant
1 benadryl cream
1 nail clippers
Hand Sanitzer
2nd pair of prescription glasses and/or contact lenses
Books or e-reader (these are fine at camp. EXCEPT - If it can play movies or games, upload/download data, or make phone calls, it CANNOT come to camp.)
Equipment
lifejacket - (snug fitting and comfy)
wetsuit (if your kid gets cold in the water)
reusable water bottle
waterproof dry bag (30-35 litres) for canoe trip
sunglasses
flashlight and spare batteries
tennis racket
tennis balls
pens
envelopes
writing paper
stamps (Canadian)
For Horseback Riding
riding helmet (not bicycle helmet!)
riding boots (with a distinct heel - cheap rubber boots are great!)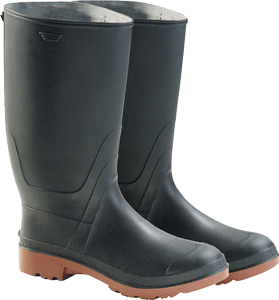 riding vest (recommended for frequent riders but not required)
Bedding
3 pillowcases
1 pillow
3 thick blankets or 1 comforter or duvet
1 compact sleeping bag with stuff sack (sleeping bag required for all campers – even two-weekers)
4 sheets (2 flat, 2 fitted, single bed size)
Optional
camera (not sold at camp)
games
baseball mitt
fishing rod
swim goggles
Thermarest or sleeping pad for canoe trip
* Good waterproof rainwear is important at camp because we play outside in the rain.
What Not to Bring to Camp
Please do not send any of the following items to camp with your child.
Confiscated items will NOT be returned. They will be given to a local charity.
THE NO-GO LIST:
Appliances – These are fire hazards and include:
Hair straighteners and hair dryers
Electric blankets
Hot pots/hot plates/kettles
Electric lamps and extension cords
Walkie talkies – Senior Staff and Medical Staff use these at camp, and need channels clear for urgent communication.
Plug-in fans - battery-operated ones are fine Exception: Point Small & Curve campers may have fans.
Candles – are a fire hazard.
Folding Chairs with Legs – clutter cabins and get left around camp.
Hammers/Nails – make holes in cabins, causing leaks.
Food – We do not allow campers to bring (or receive) food at camp, because 1) We do not want to create friction between campers by some kids having special treats and others not,  2) We do not want to attract animals to cabins, 3) We have children with life threatening food allergies and we do not want to risk a child having an allergic reaction to a treat. Please note that this rule includes chewing gum and flavouring powder or concentrate for water..
Bottled Water – is not allowed at camp because 1) Camp has a modern water filtration system, which delivers healthy (and delicious) drinking water and 2) Disposable water bottles are not consistent with camp's environmental values.
Over the Counter (OTC) Drugs – Drugs available without a prescription, such as cough syrup, ibuprofen, vitamins, and other pain relievers are not allowed in camper cabins. Many parents send these OTC drugs with their children to keep in their cabin and administer themselves when needed because they know their children are responsible, but that's not the issue. Other kids might go through your camper's stuff and use those drugs in an irresponsible way. Some OTC drugs can be dangerous to campers. For these reasons, campers are only allowed to keep asthma inhalers and EpiPens in their cabins.
Tobacco/Alcohol/Illegal Drugs – Camp is a place to be naturally high. We will immediately send kids home for use or possession of tobacco, alcohol, illegal drugs or drug paraphernalia.
Weapons/Flammables/Explosives – This is overnight camp, not army boot camp. Knives, matches, lighters and fireworks are strictly forbidden.
Fancy Cloths, Hair Dryers/Straighteners and Make-Up – For July campers: We have one dress up evening in July, called Cotillion, when girls might wear a summer dress.
NOT ALLOWED are devices that are capable of any of the following:
playing games
watching movies, TV shows, or music videos
uploading or downloading data using a cellular network
being used as telephones
WE REGRET TO SAY THAT WE WILL CONFISCATE ALL THE ABOVE NON-PERMITTED ITEMS IF THEY ARRIVE AT CAMP AND ARE NOT GIVEN IMMEDIATELY TO THE OFFICE FOR SAFE-KEEPING, AND WE WILL NOT GIVE THEM BACK. THEY WILL BE GIVEN TO A LOCAL CHARITY. WE ACKNOWLEDGE THAT THIS POLICY MAY SEEM UNDULY HARSH, BUT IT IS OUR (AND MANY OTHER CAMPS') EXPERIENCE THAT WE MUST BE FIRM ON THIS.
We know music matters so much to many kids, and that iPods etc. no longer come without games/movies etc. We've found two music players that only play music: Camp Fire Player and Mighty Spotify
Camp is Screen-Free – Our Policy on Cell Phones and Electronics
Camp is the only screen-free haven that most children experience. When children are screen-free, they grow in important ways: They connect with each other and with nature, they're physically active and more engaged in community.
Thus we limit the electronics at camp. Three kinds of devices ARE ALLOWED at camp: personal music devices, digital cameras and e-readers (with their chargers).
If a 'not allowed' device comes to camp, we'll remind campers several times in the first 36 hours that if they turn it in to the office, they'll get it back when they leave camp (in the case of phones, charged, if they include a charger). After 36 hours the amnesty ends and we will confiscate any prohibited device and give it to charity.
Which devices are allowed/not allowed? It's a moving target because new devices constantly hit the market.
Our no-cell phone policy is based on trust. We know that giving your children over to other people's care is the greatest act of trust you can engage in, and we commit to doing everything we can to justify your trust. When children come to camp they – and you – are making a leap of faith, transferring their primary care from you as their parents to their counsellors and us. This is one of the growth-producing and also challenging aspects of camp. As children learn to trust other caring adults, they grow and learn, little by little, to solve some of their own challenges. We believe this emerging independence is one of camp's great gifts. You can help your child by telling him/her before camp that there are good, reliable people at camp, whom they can talk to.
We understand your need to know how your child is doing at camp and we promise to tell you promptly if your child is struggling. Please see our keeping in touch with camp section for other ways we are committed to keeping you informed about your child's life at camp.
Sometimes campers make the mistake of bringing one of these 'No-Go' items to camp, think better of it the first night of camp, and give the item to their counsellor or Section Head for safe-keeping. Please ask your child to bring such items TO THE OFFICE for safekeeping. Our counsellors and Section Heads are wonderful people, but things get lost in cabins and we can't guarantee their return. The office safe is secure! If a camper turns a cell phone with charger in to bus counsellors or the office when they get to camp, we'll give it back to the camper when they leave camp, charged.
Camp is the only time of year when children get their entertainment from someplace other then a screen with buttons to push. It's the place where kids can be kids, immersing themselves in physical activity, playing outside and connecting with their peers. It's the place where girls don't have to primp and worry about straightening their hair. Where kids get to be natural and find their true selves. As children's dependence on electronic entertainment increases, so does the importance of time away from it. Please help us support that adventure.
Cell Phones for Air Travel
We do not allow campers to have cell phones at camp but some families wish their children to have a phone for air travel. If you send your camper with a phone for travel, please tell him/her to give it to the camp staff who meets them at the airport (with the charger and all other valuables) and the phone will 1) be stored in the camp safe and 2) be given back to your homebound camper at the airport (with his/her other valuables) charged. Please tell your child that if s/he forgets to give the cell (and charger) to the airport counsellor, to take it to the office on arrival at camp, not to their cabin counsellor (as there is a possibility that it will be forgotten or lost in a cabin). A reminder to international families: if you come from a region that has different power outlets than North America, we will only be able to charge phones if the North American adapter is included with the phone.
LIT's are an exception to these rules.  LIT Families receive this info in May.