Teach Your Passion
Change a Life
We'll give you the tools, training and support to challenge yourself and grow as a confident leader.
Algonquin Park: A Dream Setting for a Dream Job
7620 square km of lakes, rivers, and forests is where nature soothes the soul. The rugged natural beauty, dazzling sunsets, and shimmering night skies are the perfect backdrop for forging unforgettable memories and lifelong friendships.
You'll Become a Professional Leader, and Gain Lifelong Skills
Our seasoned camp leaders and highly qualified outdoor professionals will teach every staff member to use research and intervention skills that will keep your campers happy and growing this summer and stay in your toolkit for life. You'll learn conflict mediation and collaborative problem solving, how to manage large groups of children and analyze and support group dynamics, and powerful motivational techniques. Counsellors will learn how to give social skills training, while Instructors and Trip Leaders will gain valuable technical experience and universal teaching skills.
How We Support You All Summer
We will mentor you, challenge you, and support you in growing into your best self. Every member of the Arowhon community - from campers to Senior Directors - is committed to growth. Regular constructive feedback, daily debriefs, ongoing 360° evaluations, and in-house mental health support systems are some of the tools we provide to help you thrive.
Strong Values Build Strong Communities
Arowhon's commitments to empowering girls and young women, nurturing positive masculinity, and accepting all identities creates an open, supportive culture of caring at camp. Our strong environmental ethics and land stewardship ensure that our community will have a place to endure for years to come. Our commitments to Indigenous reconciliation, inclusion, and diversity supports the continued growth and development of a community centered on compassion, understanding, and ongoing learning.
Confidence and Community through Learning
At Arowhon, we teach. Through fun, engaging lessons, we grow campers' self-confidence and build community. Whether a beginner or a seasoned expert, we believe there's always something to learn. Our individual choice activity programming connects campers with lifelong passions. Our wilderness site is the perfect classroom for outdoor and adventure based activities like climbing, sailing, kayaking, and canoe tripping. For campers looking for a bigger challenge, and staff seeking their next great adventure, we offer flatwater and whitewater canoe trips across Ontario and Quebec.
"Working at Arowhon was so much more than a job for me. Arowhon is a place where your friends and coworkers become your family and you are pushed by them to grow into the best you can be. Right now I am teaching English to elementary students in Korea, I feel confident in my role here and I know that this confidence came from working at Arowhon."
We are now hiring for ALL POSITIONS for 2024
If you have any questions, please e-mail
or call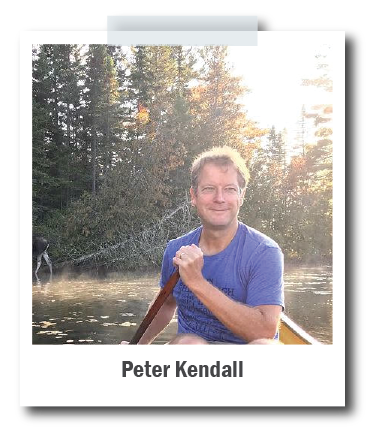 "The two things in my career that I am proudest of are; founding Earth Rangers and growing it into the largest youth conservation organization in the world, and my current work to more than double the parks and protected areas across Canada.
Without a doubt, I credit my time as staff member at Arowhon for providing me with the leadership skills, passion and drive to accomplish great things. Where else can you be given the freedom to design new programs, learn to motivate people through creativity and passion and have a great summer at the same time!"
"After spending ten summers at camp and working Outdoor Centre, I was lucky enough to have made connections through some other Arowhon staff from Australia. This gave me the opportunity to work at Southbound Adventures leading school groups on outdoor education trips over there.
After that experience, I moved to Colorado where I got a job in Environmental Education. The move to the mountains of Colorado, spurred by my love of the outdoors born in Algonquin Park, was a no-brainer. I am lucky enough to have spent over a decade teaching Environmental Science at a K-12 independent school where we also take students on outdoor education trips throughout the year. Not only that, but we ski with our students throughout the winter and I get to coach the telemark ski team.
I have no doubt that my experiences at Arowhon helped me end up where I am today!"
"I worked at camp from 1998-2001. I am now the executive director and founder of a not for profit organization that integrates nature into the mental health counselling services we provide children, youth and families in Victoria BC.
Arowhon was foundational with regards to formulating an embodied understanding of just how central building and nurturing solid relationships are to one's growth and development. The bonds I made with fellow staff as well as campers still to this day give me a picture of what supportive, connected and authentic relationships are all about.
The stunning location of camp with it's lake, forests, and abundant flora and fauna sent me looking for an 'office' that could match that beauty. If you can spend some time at Arowhon, you certainly won't regret it."
Cabin Counsellors
Activity Instructors
Canoe Trippers
Our canoe trips are focused on teaching technical skills AND interpersonal skills, and have a strong focus on developing our campers leadership ability. Our wilderness canoe trips are from 2 to +21 days, on both flat water and moving water.
We are seeking candidates for Expedition, White Water, Flat Water, Leader-In-Training and Junior Tripper positions.
Anyone 17+ who has experience working or volunteering with kids.
Camp Arowhon is an overnight summer camp in Algonquin Park. Applicants must be prepared to live on site for the duration of their contract (we provide room and board and transportation to and from Toronto, in addition to salary).
Camp Arowhon is committed to being an inclusive environment for people from all backgrounds and identities, and we encourage anyone with a passion for youth leadership to apply. We provide a range of training and professional development opportunities to help staff reach their full potential. We recognize the value of diverse voices in our community and encourage all of our team members to express their ideas, opinions, and experiences.
We work to create a barrier-free selection a process and welcome applications from people with disabilities of all types. Accommodations are available on request for candidates in all aspects of the selection process. All personal information received will be addressed in confidence.
How does laundry work at camp?

Staff have two options for laundry service: you can take your laundry with you on day off and do it in town or at a cottage. Or you can have your laundry done by camp's professional laundry service once a week free of charge. (it gets returned in 24 hours)

Can I use the internet at camp?

We have wifi in our Staff Lounge.

Can I get cell service at camp?

The Staff Lounge has cell service.

Can I bring my cell phone to camp?

Cell service is spotty in Algonquin Park. However, staff are allowed to have cell phones. Rule is: You may charge and/or use your cell phone in any staff-only cabin and/or the Staff Lounge. If you use your phone in a camper cabin or anywhere else campers go, we will confiscate it immediately. Same goes for ALL other electronic devices. (DVD players, iPods, computer games etc…) Campers aren't allowed phones and it would be unfair for them to see you using yours.

Can my friends or relatives come visit me at camp?

No, staff are not allowed to invite friends or relative into camp during the summer. If you would like to show camp to a friend or relative, they can pick you up on the last day of camp and you can tour them before you head home.

I have a wedding or exam during the summer. Can I still work at Arowhon?

We understand that things can come up during the summer and we are open to discussing this with you prior to your employment at camp. Please contact a Camp Director for more information on these exceptions.

Do I get time off?

Each staff member receives one day off per week (for a total of eight per summer). Three of these occur during first session, three during second session (24 hours each, from 6pm – 6pm), plus two in a row in between our sessions for which we provide free bus transportation to and from Toronto.

Can I bring my car to camp?

Yes, except staff who are 18 years old and younger are not allowed to bring a car to camp. These staff are also not permitted to borrow another staff member's car while at camp for use on day off.

When will I get paid?

All salaries are paid digitally (by direct bank transfer or e-transfer) within 14 days of the end of camp. If you are 18+, you can request an advance on pay during the summer if needed.

Do you train all the staff before the kids come?

Yes! All staff are required to attend Pre-Camp training which lasts 8-10 days.

Where can I go when I'm on my time off in camp?

Most staff hang out in our comfy Staff Lounge with a video room, nightly movies … pool tables … ping pong … private phone booths … Internet access … and a big porch. If you want to sleep during your time off you can do that in your own cabin or a friends.

How is the food?

We eat incredibly well at Camp Arowhon. Our Chef Stephanie leads a large team of skilled chefs who make most things from scratch. We have lots of choices so you can always find something that you like. We have main courses like pancakes, muffins, hamburgers, pizza, spaghetti, lasagna, grilled cheese and BBQ chicken. Plus, at breakfast we have fruit, homemade granola and oatmeal, at lunch we have a huge salad bar, 2 homemade soups, bread, jam, cheese and fruit and at dinner we have a homemade soup. There is always a separate meal for vegetarians, and we also accommodate food allergies. We also have a special staff snack every night.

How long do campers come to camp for?

Most of our campers come for one or two months, but some of our campers ages seven to nine come for two weeks.

How many staff are on each canoe trip?

Most canoe trips have a Canoe Tripper, a Counsellor & seven campers. If our campers are younger we make sure to have three staff and only six campers.

Where do your staff come from?

We have staff who come from all across Canada and the United States and also from Great Britain, Europe, Australia, Mexico and New Zealand.

I have a commitment and would have to come late/leave early is this okay?

Unfortunately, it is not okay. We are only able to hire staff who can work the full summer.

How many staff do you have? How many are new to Arowhon?

We have 200 staff and about 50 are brand new to Arowhon every summer.

How old are your campers?

Our campers are ages 7-15 and our 16 year olds are Leaders-In-Training.

Is there work before or after the summer?

We hire staff to work in the spring and fall for our Outdoor Centre. To apply for Outdoor Centre spring or fall work, email max@camparowhon.com

How many campers/staff are in each cabin?

We have approximately 10 campers and two or three counsellors in each cabin.

Do counsellors get to choose the age groups they work with?

Counsellors certainly get to request the age group they would most like to work with and feel best suited for, and shortly before you come to camp, we let you know which age group you'll be with.

What are the dates for summer employment?

Staff need to be available from approximately June 20th to August 20th